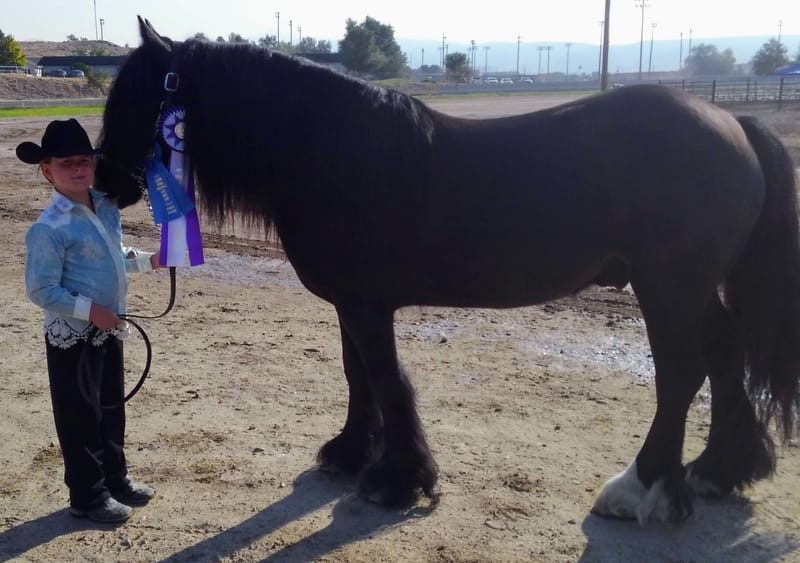 Teddie
Teddie is a lovely Irish Cob gelding. Gentle for anyone. He is the star of a book written about him...Teddie the Fairytale Horse Flys to the USA. He is NOT FOR SALE.
Learn More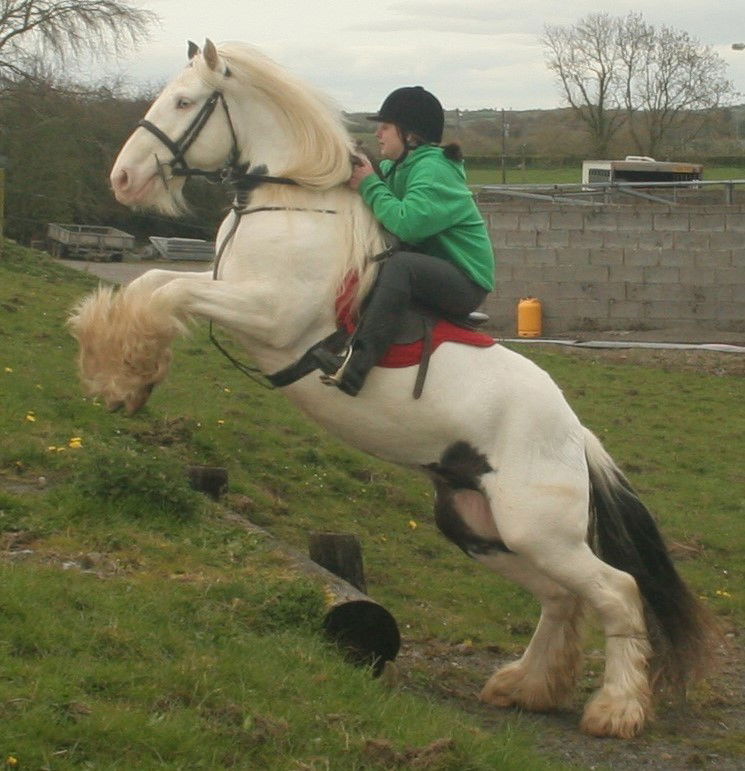 Cooper
Cooper is my personal horse. He has done a number of different things and is always willing and trusting to try whatever is asked of him from jumping cross country to learning to run barrels. He is gentle and sweet, has go when asked for it but is calm and relaxed when not. He is NOT FOR SALE. For other pictures and/or video check under learn more.
Learn More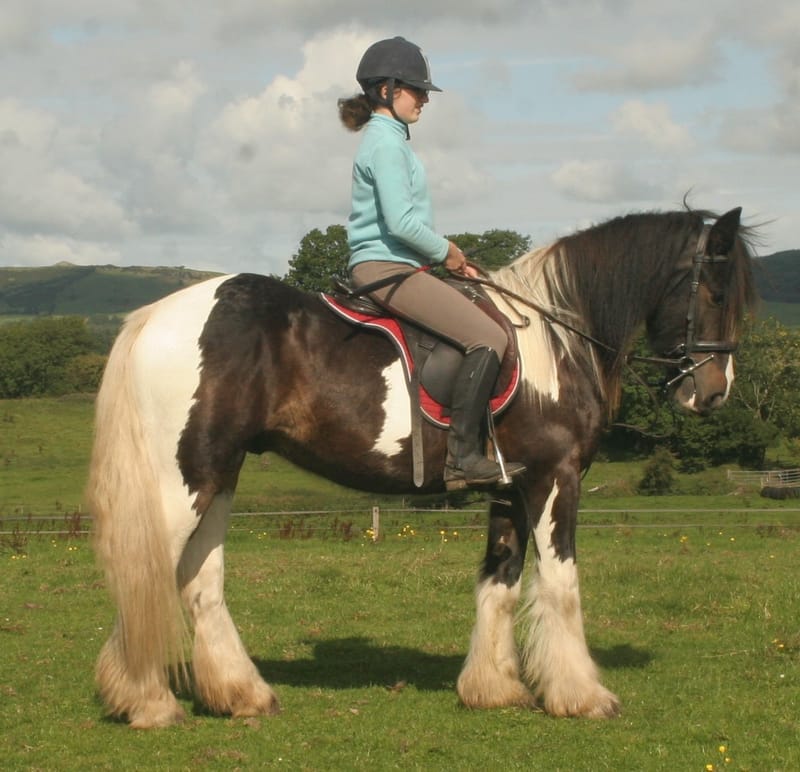 Cairnview Galway
Galway is a chocolate and white up and coming gelding. Calm and accepting and has a lot of try. He wants to make you happy. He rides both English and Western and thinks that going to gather stock is one of the best things that a horse can do. He will also do arena work, trail riding or hacking and low level jumps. He is currently working on becoming an all around horse before we begin to specialize. He is NOT FOR SALE
Learn More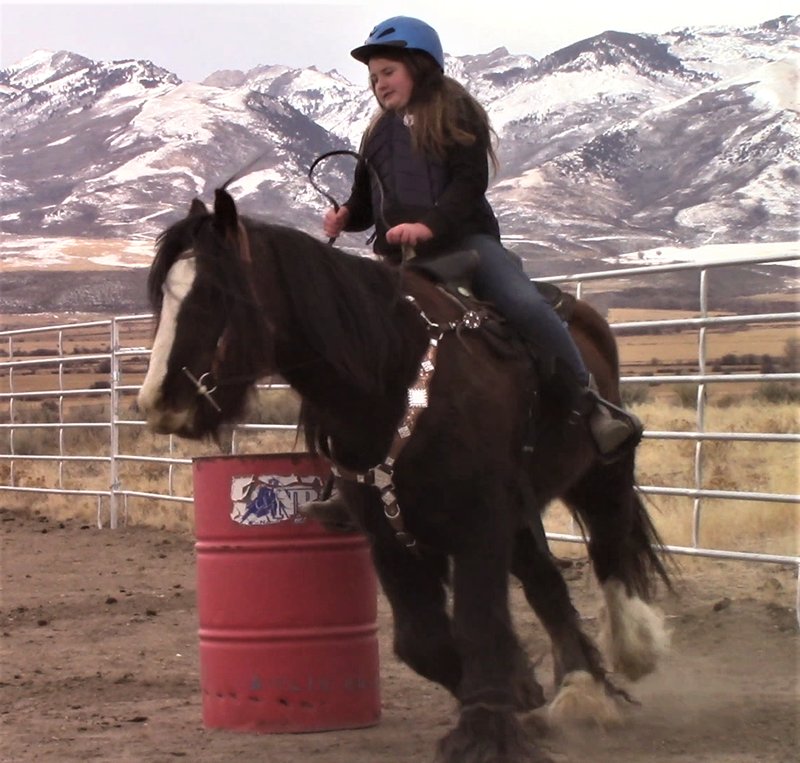 Cairnview Billy the Cob
Billy is a super sweet little bay cob. He's only 14.1 hands but he is all personality and try. He really wants to please. He's game to try anything though he might have to consider it for a bit. He's still young so has lots of time to learn. He is working on a program that will make you laugh. Keep watching for it. He is NOT FOR SALE.
Learn More
Cairnview Innis Free
An extremely nice two year old filly. She is doing basic ground work at this time as she grows. Such a sweetheart. She thinks she is a puppy and follows me where ever I go and comes at a run to the fence to greet me if she sees me outside.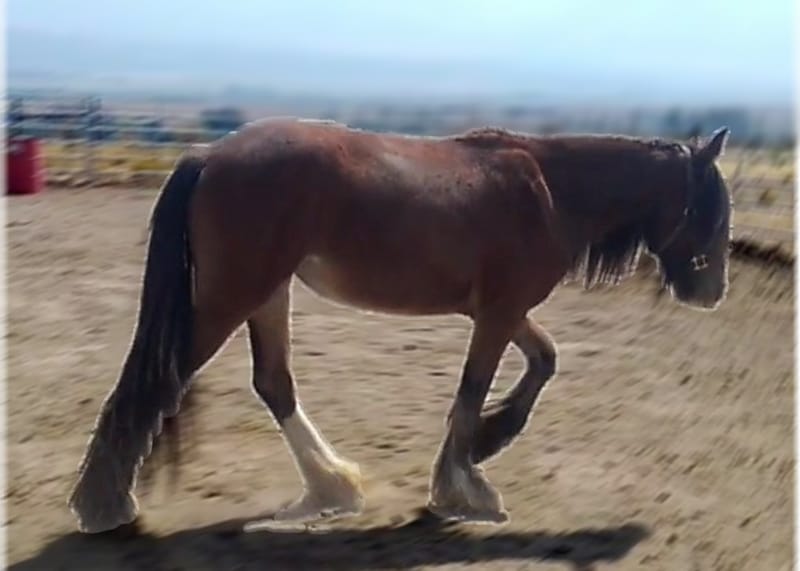 Cairnview June
June is everything one could ask for in a 2 year old filly. She is not only super smart but really wants to please. She is game to try anything and has the best of both worlds in movement. She can be as quick and agile as a cat and then turn into a horse with dressage movements. I am expecting great things from her.