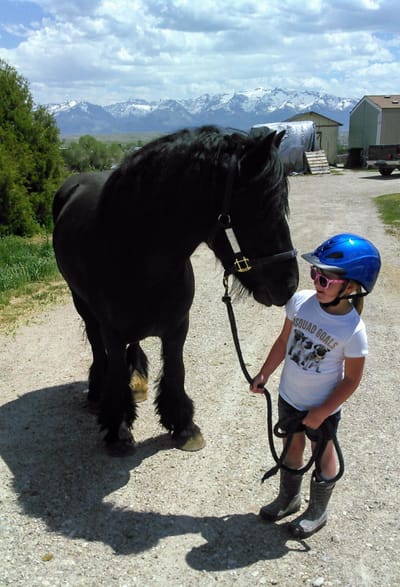 Why Should you buy from Cainview Western Cobs?

We sell Irish Cobs (Gypsy Vanners) that are directly imported from Cairnview Stud in Ireland. All of our horses are brought in complete with their passports and may be registered in the US with a Gypsy Vanner Association. Once these horses arrive at our ranch they are quarantined, not only for their safety, but the safety of other horses here. This allows us to monitor them and make sure that they have adjusted to being in a new place on new feed and water and have recovered from traveling. Once they are fully recovered they are vaccinated for all the diseases that we vaccinate for here in Nevada. They are closely monitored after vaccination as some horses do have reactions from mild to severe to these vaccinations. They receive a second vaccination to give them full immunity approximately four weeks later. During this time they are taken out for hand walking and grooming and for daily turn outs individually or in pairs if they were previously together. This is so we have a chance of observing them and quickly fixi anything that might be off. If at all possible we try to have them in adjoining stalls if they are friends to help ease the stress of moving and having people talking to them in a strange language and doing things in an American way.

Once they are settled in and doing well they are turned out into corrals or pasture depending on weather and the time of year. Working with them daily helps both the horses and myself as I get to know them and they adjust to being in a new and different place. We also make a video record of each horse from its sire and dam through its' growing up years so you not only have written records but a video recording of your horse's life.....much like a baby book for humans!

If you purchase a horse from us you can be assured that it has been well taken care of and well adjusted. We can help you find transport to your horse's new home using a network of transporters I have developed over the years. In some cases we may be able to deliver your horse to you ourselves depending on where you live and our schedule.

If you would like us to assist in bringing your horse over from Ireland we are happy to do so. It can be daunting the first time. Our goal is to make sure that you are comfortable and happy with your new and amazing Irish Cob partner.